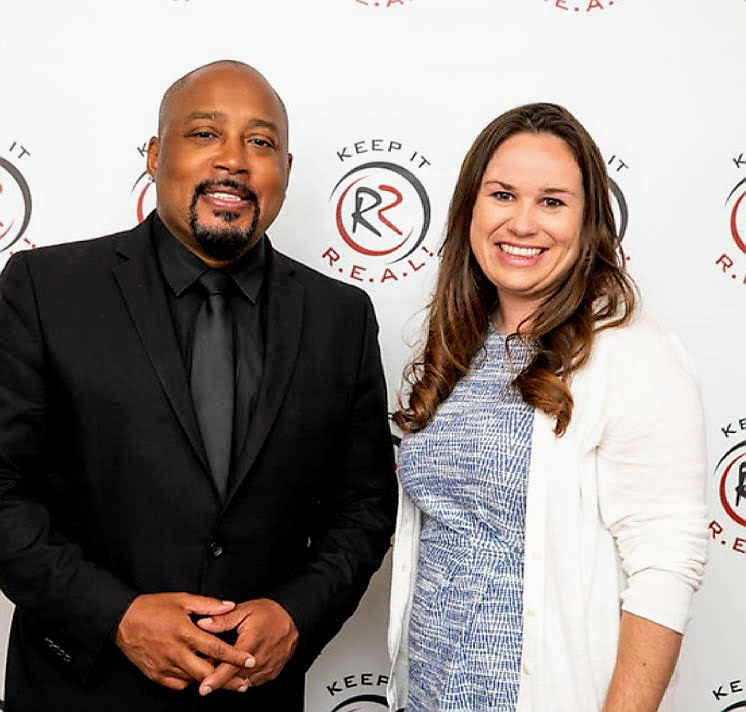 Sara Borlaug
June 26th, 2019
The highlight of 2019 for me was meeting Shark Tank star and CEO of clothing line FUBU, Daymond John. His presentation about hustling his way to success was motivating and enlightening.
Daymond and his MC tell his story of success through hip hop and pop songs. Throughout his presentation, I took away several key points. One is that responsibility must be taken, not given. We must look for opportunities to grow and stretch ourselves without being asked. Our climb up the ladder of success is faster if we take the initiative to reach for the next rung instead of waiting on our superiors to reach down and pull us up.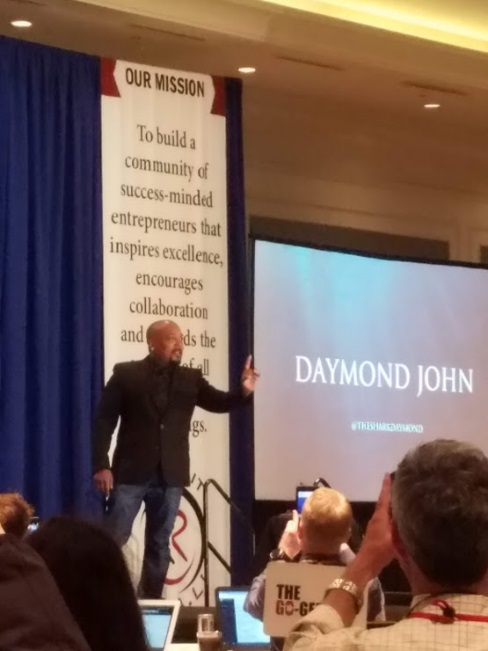 Another point is to "do what you love, but don't quit your day job." Mike and I met working in a Ponderosa Steakhouse (feel free to ask to hear that story,) so I could totally relate to his experience working at Red Lobster. And the way he supplemented his income by working tables so that he could sew clothing at home to eventually sell to rappers and hip hop musicians reminded me that it may take a few years of a day job combined with work in the evenings, on weekends, on holidays to be successful. There's always a season in life to sacrifice time, and to work day and night to reach our goals.
Daymond's 5 S.H.A.R.K. Points to Reach Success
Set a goal – Become what you think about the most. Take action to reach it.
Homework – Take inventory of the actions you do and the one's you don't take.
Amore – Love what you do and love people as you do it.
Remember you are the brand. How would you describe yourself in 2-5 words?
Keep Swimming – Never give up. Push through. Hustle.
When you watch someone on TV who is as successful as Daymond John, it is instinct to ask the question, "How did he get his big break?" Daymond's success came after a season of sacrifice, hard work, hustling, and persistence to build his brand. These are all actions we can replicate as we grow our businesses.
If you want to chat about these S.H.A.R.K. points or are interested in having Mike Borlaug from Capstone IT come to speak at your event, contact me at 561-257-1879.