Capstone IT in Partnership with Your Internal IT Department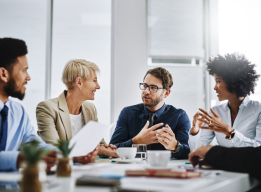 Capstone IT's co-managed IT services is the solution to any hurdle your IT department has faced alone. If you already have an internal IT department, but are looking for a partner to augment their services, we are the right fit!
We don't replace your IT team. We give them a boost with technology expertise, strategy planning, tools, personnel, industry-specific knowledge and other resources.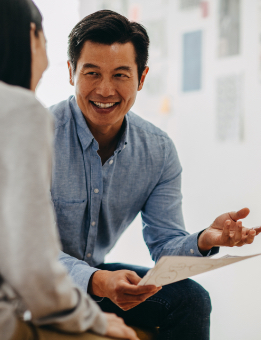 If you are about to hire another team member on your IT staff, about to lose a member of your IT staff, or have a business that is growing, we can fill that void. Many times, your budget does not cover an additional salary for another IT staff member or the tools that your current IT team has on their wish list.
Chances are good that your IT department is tied down with the day-to-day network maintenance and help desk requests, but aching to work on bigger projects. Or perhaps they are great with serving your staff, but could use another expert to bounce ideas off of.
Capstone IT has a bridge for the gap between your IT department's limits and the need for more services, knowledge and resources in a budget-friendly partnership. Take the pressure off of your team with Capstone IT's Co-Managed Services.
Our Co-Managed IT Services Include:
Expert IT strategy & consulting with our CEO and CTO
Fixed-price technical projects like server virtualization and email migration.
Options for short- or long-term staff augmentation for special projects.
Unlimited 24×7 remote help desk with highly-responsive support.
24×7 monitoring and management of your computers, servers, and network.
Asset inventory reports.
Vendor liaison services.
Comprehensive disaster recovery, business continuity, and backup service, which ensures that not only is your data being backed up both onsite and at offsite data centers, but that the data recovery time is quick and your employees can continue to access the server and applications in case of a server down situation.
Options for cybersecurity services like managed firewall, content filtering and threat protection, network traffic monitoring, etc.
Options for mobile device management.
Options for on-site support.
Request Your Free IT Consultation
Looking to reach out to an experienced, knowledgeable IT team who is ready to augment your current IT department's efforts? Capstone IT offers you a free, no obligation consultation to show you how efficient your current IT department can be – and how efficient your technology budget can be - when partnered with the right Co-Managed Services provider.
Request Your Free IT Consultation