"Knowing Your Why"
It is a huge step to take from being an employee and helping someone else achieve their dreams to starting a business of your own and building your own destiny through entrepreneurship. The Capstone IT story is one that many new business owners can connect with – especially in the early years of building a company.
We were invited by Blue Water Marketing to record for their Business By The Beach Podcast last week to answer some of the following questions every new business owner reflects on:
What do you wish you had known starting out?
How have you evolved - personally and professionally - with your business?
What are some tools you have used that have helped you start your business?
What decisions do you regret so far?
What is your favorite part of being a business owner?
And more…
We even discussed marketing strategies, which is something new business owners underestimate the need for and struggle to plan for as they start out. And of course, we talked IT, cybersecurity, managed services and the importance of excellent customer service. If you've been building a new business, this podcast is a great way to compare notes. If you have any lingering questions about marketing in your new business or IT support for your company, it's well worth the time to listen in.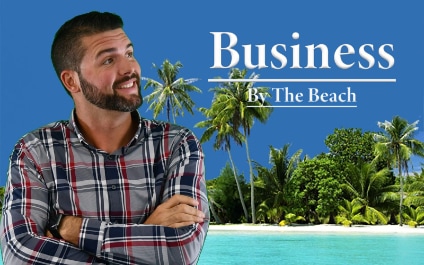 Click here to listen to the Capstone IT interview with Blue Water Marketing's Business By the Beach Podcast.
Please visit https://www.capstoneitservices.com/michael-borlaug/ for more information on Michael Borlaug, CEO of Capstone IT.