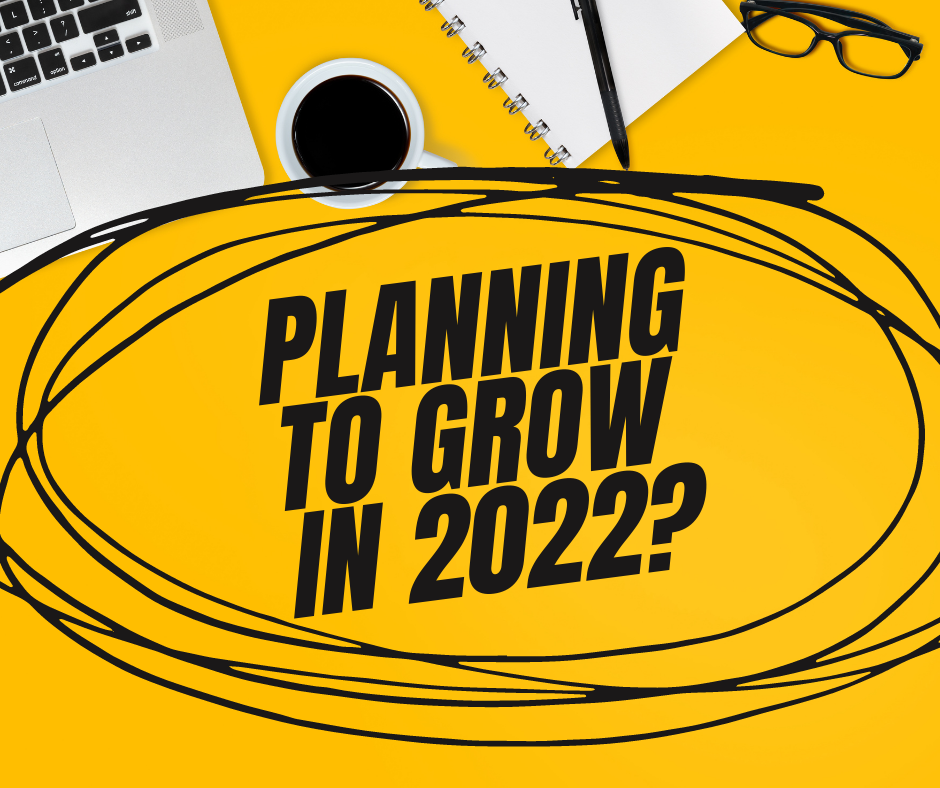 If South Florida businesses can be categorized as anything, it is resilient. I've found in the last two years that the conversations I have with business owners are hopeful, ambitious, and determined. Despite the world being on fire for a time, we all want to forge ahead and keep GROWING. www.businessinsider.com says that, "Florida has a pro-business environment." We should all be excited about the growing opportunities on the Treasure Coast and the Palm Beaches.
At Capstone IT, we serve businesses of all sizes and industries. One of the scenarios that we come across a lot is a company with 5 to 10 people that is anticipating growth in 2022. With that growth comes proactive planning that not every IT guy, IT consultant or even IT company will offer their clients. If you are a small company from Fort Pierce to Boca and you are anticipating growth next year, here are the top 5 things to consider when it comes to planning for technology in your expanding business.
Do you have security measures and procedures in place?
Layers of security tools, security monitoring and employee training are foundational for growing companies. If you are worried that your IT guy has home-grade antivirus installed, does not monitor your network for issues, it is time to step it up. If you think that your employees are not educated in what to click and what not to click, it is time to develop some internal procedures around security. New employees should have cyber security training. All employees should have a refresher training on a yearly cycle. Your company culture should express the importance of all team members staying up-to-date and vigilant when it comes to security practices in the workplace as well as remotely.
How does your team work with and share data?
If your company is about to grow, it is time to evaluate the best data storage and sharing options. This is especially true if some of your team is in the office and some of your team works from home. It is no longer about sharing a common drive on a server in-house. Today more than ever, employees need to be able to access common files from many geographic locations. Before your team grows, you should evaluate your industry-specific software. Is it cloud-based? Can all employees have access from home, from the office, or while traveling? Can shared projects and documents be saved and accessed in real time? Capstone IT uses Microsoft 365 internally and the team is proficient in guiding clients in that as well as Google Suite. Most of our clients have a hybrid model – with an on-site server and cloud solutions as well. In a growing company, file sharing and storage should be considered.
Is your hardware up to date?
Having a trusted IT partner when you are about to add employees is vital to keeping your technology budget in check. Many IT professionals mark up the invoice on hardware orders. Make sure to ask questions about how much your current IT company marks up hardware orders. You also want an IT consultant who will listen to the specs you are requesting for each new user. Your IT company should keep an inventory of hardware and warranties to help you to budget for future growth.
Do you have established procedures around permissions?
When a new user is added to the team, it is important to have documentation as to what level of permissions they have on all accounts, software, hardware and more. Are they hired as an admin and need elevated permissions? Or are they filling an entry-level position and need to have access to simple functions? This is a vital conversation to have with your IT guy or IT company before bringing on that new employee or employees.
How can your Managed IT Services Provider help you in growing your business?
If you have a growth mindset in 2021, your IT company's mission should be to protect and grow your business as an invested partner. They should not only give you advice about budgeting, but they should be making suggestions that will pave the way for you to have business continuity, efficient processes, productive employees and your own satisfied clients. If you don't feel like your current IT company is invested in the growth of your company, you may want to switch. As our own growing company, with big goals for 2022, we want to help you to reach your potential in your business.
Whether you are in the exploding St. Lucie County, are a small business in Martin County ready to stomp out your competition, or a company in Palm Beach County with countless opportunities for success Capstone IT can help you reach those growth goals through expert technology consulting. Give us a call for a no-obligation consultation at 561-257-1879.