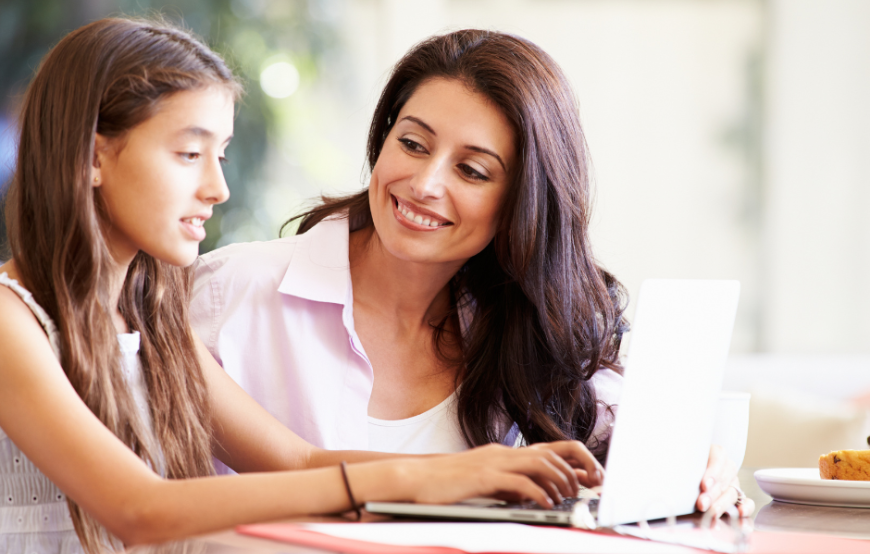 As school resumes here in South Florida, there are so many things parents need to keep in mind when it comes to the safety of their children and technology. As a former middle school teacher, and now a professional in the tech world, I have a few suggestions on best tech practices for the 2022-2023 school year.
Charging devices outside of the bedroom
Choosing a centralized, common location in your home where your child can keep their devices charging overnight will solve many issues. They are more likely to get a good night's sleep if their phone, laptop, or tablets are not in their bedrooms. They are less likely to leave for school with a school district device that is dead and useless to them in class. They are more likely to avoid harmful content and social drama in the late hours of the night.
Learn about their apps
Take an inventory of apps and sites that your kids visit throughout the week. Ask them to explain what they are for and talk about how they use them. The more you know, the better! Try to put off allowing social media apps as long as possible. Many social media apps are addictive and detrimental to the mental health of developing children. The more mature your child is before you allow access, the less likely they will be in any compromising situations online. See this updated list from the National Network to End Child Abuse on 24 Apps Parents Need To Know About.
Talk about technology
One little trick to get your child to discuss their technology use and safe practices is to ask about their peers' behavior. If you ask your child who misbehaved in class that day, they will likely go into the most dramatic story about a student breaking the rules. You can also ask your child about what kind of trouble their peers are getting into online. Chances are, they have heard about something happening recently in the community and that gives you the opportunity to review your family's expectations and rules regarding the use of tech and social media.
Keep connected with your child's school

Make sure you know the email addresses to teachers and guidance counselors in case an issue comes up academically or socially.
Check their grades every couple of days. There has to be a correlation between missing assignments and how much time a child is allowed to be on their devices for gaming and social reasons. (I know because my own child needs a little checking in from time to time!)
Join the school social media pages for updates, calendars, and alerts. Other parents who have walked ahead of where you are walking are a wealth of information and will trip over each other to be the first to make a new announcement that effects the students or to give advice on an upcoming event.
Volunteer and attend. The more you are present throughout your child's 13 years in school, the less likely issues will slip below your radar.

Utilize Parental Controls
Bark and Life360 are great tools for keeping track of your child on and offline. Today, we call this helicopter parenting. But we also need to consider that today's technology offers a lot more danger to our kids than we ever could have imagined growing up. It is also good to talk about what they subscribe to on YouTube and what series they are watching on streaming sites. Use whatever tools you think are necessary when you weigh your child's maturity and responsibility against the threats they face as young people in today's world of tech.
Set an example
Show your kids that there are healthier hobbies when they unplug themselves from their devices – exercise, volunteering, cooking together, and family game nights can fill the void we all feel if we are not in front of a screen.